First, thanks for all the love and friendship!! Y'all are the best, the very best!!
Have you been to
Nashville
lately? It's a lovely city that is recovering from the floods of 2010. Many marked the flood as the
single largest disaster to hit middle Tennessee since the Civil War
.
Wow..
.
The hubby and I along with family visited
Opryland Hotel
during the Christmas season. It is unbelievable the work that has been accomplished to restore the Hotel to this beautiful sight. We were shown markers where the water
crept up to INSIDE
the hotel.
Wow...
Gaylord Opryland's Country Christmas along with DreamWorks collaborated to add new features for 2011 ...
Holiday Shrek tacular
. It was so much fun!
(even us old people were able to be kids again!!) Wow...
"Smelly Christmas to all and to all a gross night..." Gotta love that Shrek!!
The characters were so much fun...they delighted in having their pictures with children and adults too.
Wow...
Reminds one of Disney World...land of fantasy
"We like to move it, move it..."
"Here ye, here ye, all who feast will become an honorary ogre"
And we were dubbed ogres and given our 'ears' after eating at the ShrekFeast Character Meal!!

The trip was fun! Especially for the hubby and me! Making memories with our
young loves
were extra, special important! And
the icing on the cake
... we were able to share the experience with my mother!
Ummm, don't get any better than that!! Wow...
AND NOW FOR A BIG WOW, WOW...
"no Junk glass"
"The centerpiece of the Cascades Lobby is this gorgeous blown glass sculpture."
Wow...
"It features dozens of blown glass flowers from buds to full blossoms in lovely jewel tones."
,
"Created by sculptor, Ludek Hroch, the glass is named 'Resurgence'." (details, tiny details, wow...)
"The Plaque reads...
Flowers are our companions throughout life's journey, our inspiring and faithfully returning friends. This exuberant creation's infinite colors and shapes, representing a range from buds to full blossoms parallel the unlimited resurgence and rebirth of the Gaylord Opryland Resort and Convention Center."
Like I said,
'This ain't no junk glass'!!! I think my jaw dropped open when I first viewed it!!
Beautiful...breath taking...photos do not do it justice...
WOW, WOW...
Of course this sculpture will not fit in my home
(I don't have 20 feet ceilings...)
, but I will be on the lookout for something smaller, similar, lovely!!
Now that's
a small snippet
(do we still use the word snippet?!!)
of our quick trip to
Nashville
. I'll share more fun times at
Opryland Hotel
and
Nashville
later this year. I hope you will be able to vacation in the
'music city'
real soon!
Going to a party!!! Grab your party shoes and join the fun!!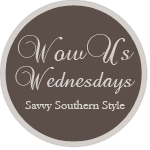 Have a Blessed Day!!
And see ya down the junkin' road!!!
Jan
ATTENTION, ATTENTION!!
Don't forget about the gift-away!!
1. Become a friend of my blog
2. Leave a comment
3. If you're already a friend, leave a comment
Looking for 100+ by the weekend!!