Minnie Pearl always said..."HOW DEEE!" Always happy to see old & new friends!
source
And when introducing Johnny Carson on the Tonight Show,
Ed McMahon's famous words were...
"HEeeeeRrrrrE'S ...Johnnnnnnny!"
source
Wellll, my friend says...
HeeeeRRRResss.....J-GRITS!!
(I took a little liberty with that one!!) But I hope y'all haven't forgotten me or my blog!

I say all this to say... "I'm Back!
And I'm so happy to be sharing again with all of you our adventures!
"Well where have you been?" you ask.
Nowhere, Everywhere, All Over!!
I didn't mean to take a vacay from blogland for
sooooo
long!
"What have you been doing all this time?" you ask.
Nothing, Everything, Busy, Busy!!
You know sometimes
"LIFE"
just gets in the way! This time all has been good! We've traveled.
We've played. We've had fun together! We've celebrated 39 happy years of wedded bliss!
There's been family time, friends time, kids time, nap time...time, time, time!!
And along the way there's always been
MUSIC
!!
And of course JUNKIN'!!
I hope you will follow along with our
Adventures in Southern Junkin'
as
my friend and me
continue to craft, create, redesign, re-purpose and share our junkin' finds!
Now since it is October I want to share my tablescape for Halloween...
I picked up the
sign
last year and have used it in our motor home too.
The monogrammed
pumpkin
was a find at Pier One when we were at the beach this year.
The little
wooden bucket
needed something else so I added the
funky flowers.
The cart has been hanging out on the porch and with the weather changing from hot to cold
,
fresh flowers just won't last! Besides that it
adds a little whimsy
on the porch!
Blessings...And see ya down the junkin' road...
Jan
My thoughts and prayers are with those on the East Coast and Inland
as they prepare to rebuild from the devastation left by the fury of Hurricane Sandy.
Linking with...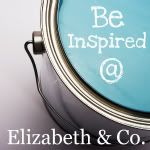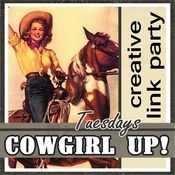 http://linda-coastalcharm.blogspot.com/